Every Indian family, and especially all Hindu residence, cherish the ritual of puja. In the Indian people's emotional mindset, puja is important.On many other auspicious occasions, such as Laxmi Puja, Durga Puja, and Ganapati Puja, puja is also performed. Each of the pujas calls for special or unique decor items, which also perform as wonderful decorations.  . Additionally, it needs Diyas, candles, candlesticks, kumkum, haldi, Brass idols and a lot more. The entire aim of puja items in every Indian home is to enhance the whole puja atmosphere. Puja requires a variety of items. 
To understand this, it is first necessary to understand what are the unique home decor items  for puja are? 
Puja essentials are things that are needed to complete the religious or devotional practice. Now let's focus on essentials for pooja
Important Puja Essentials 
The candles are kept in candleholders. It serves as a means of support. These candleholders can be placed on tables or can be used in puja. They are specially designed to provide a secure and safe base for candles to avoid any mishaps and are available in a variety of designs including metallic, silver, aluminium, golden, etc.for more designs click here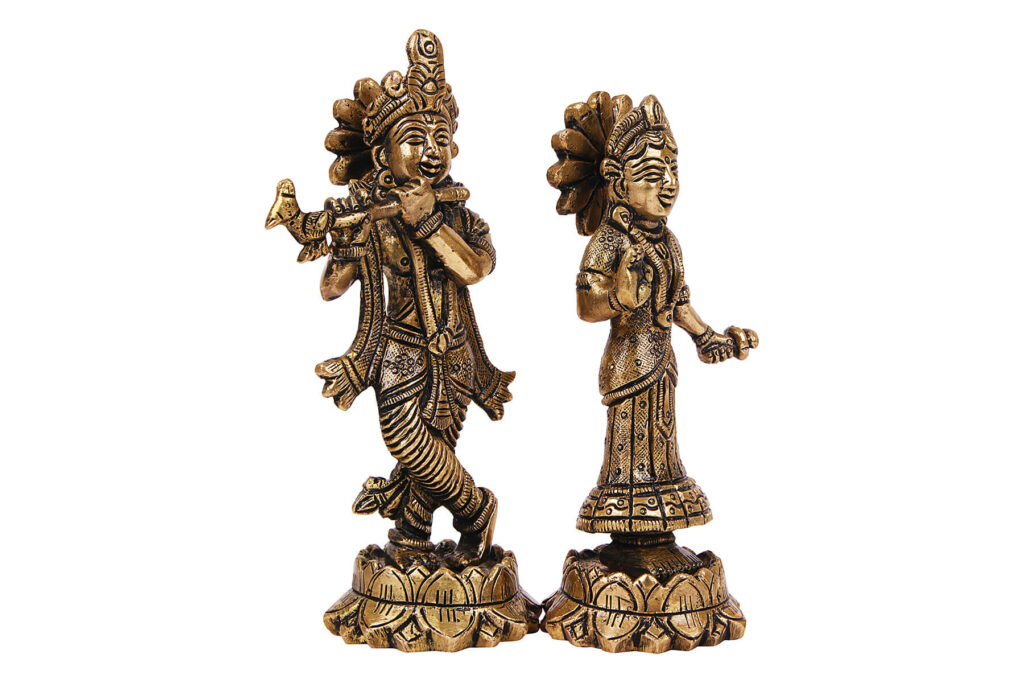 Brass idols are a type of Hindu religious sculpture that originated in India. These are typically seen as a representation of the Hindu deity Vishnu, but some brass idols may represent other deities. These sculptures were traditionally designed and hand-crafted by artisans in their homes, with each piece taking months or years to complete. If you're looking for a diverse selection of brass idols, then you should checkout our wide brass idols in different shapes and sizes that you can use it for pooja and place at  different corner as a unique home decor items.

Every aspect of puja has a spiritual significance. People use urlis during puja because they make a beautiful presentation and stand for prosperity, enlightenment, wisdom, and knowledge. Devotees can also view the face of the Lord in the sanctum sanctorum, which can be in their home puja room, a temple, or another location. If you want more designs in urli like Rose Urli Gold , Taaj Urli Gold and many more just visit here .